Press Brake Metal Bending Service
Aluminium Trading offers Sheet & Plate Metal Bending Services of various metals not only in Johannesburg but all of Gauteng. Our bending services are available for both businesses and individuals. We have provided bending services to so many different industries throughout South Africa, chances are you've seen our work and didn't realise it. Our CNC press brakes have powerful PC-based control and programming software that creates interactive databases for bend allowances, angle corrections and spring-back. Trial bending is minimised and the time required to produce quality parts is greatly reduced.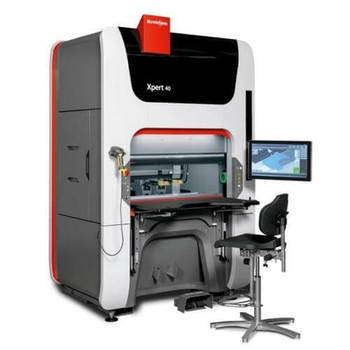 Precision Bending of Aluminium, Steel & Other Metals
We have variety of Press Brakes suitable for numerous sizes and quantities. For further details on the maximum dimensions our press brakes can bend, please contact us.
Typical advantages of our bending brake service include:
Precise Accuracy
Minimal Set-Up Time
Fast Production Speeds
Our Metal Bending lead times are dependent on the quantities ordered and the availability of our press brakes. Most jobs are completed within 1-2 business days and larger quantities taking approximately 2-5 days.
Please confirm a lead time with us when placing an order to ensure your bending job is completed within your required time-frame.
Why Use Our Precision Bending Services?
Right The First Time...
Our knowledgeable and experienced fabrication team are able to effectively analyse your drawings or plans and advise you of any issues that may arise during AND after production. This avoids having to redo a project which ultimately saves you money!
Time Is Money...
We aim to complete all orders with the shortest possible lead time. We have a predetermined schedule for our bending jobs enabling us to provide you with an accurate lead time once you have provided all details of your required bending job.
Convenient Related Services
We Do It All...
In addition to bending, Aluminium Trading can supply you with any of your required sheets and raw materials as well as provide further fabrication and finishing services such as drilling, cutting, laser cutting, powder coating, anodising and more. For a full list of our available service please see our Services Page.
---
We are proud to have worked on projects with some of SA's largest corporate companies...